Independent, Trusted, Insured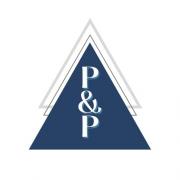 Pinnacle and Partners
The Pinnacle Promise of Professionalism: One-To-One Relationship Payroll Management, Same Day Payments, and your Trusted Provider. Pinnacle works hard, so you don't have to, by ensuring your legal requirements and financial deductions are met. We provide the stress-free consolidation of the time-consuming administration traditionally associated with contract work. Give us a call today to see what the Pinnacle Promise could do for you!
T: 03333 448978
The following registered company numbers confirm the companies that have been considered as part of the Professional Passport compliance review for Pinnacle and Partners
13473620
Please check the details of the company you are dealing with as we have had instances of companies that have not been reviewed by us using similar names and this has caused confusion. If the company is not listed here then it has not been reviewed and we would ask you to let us know this through our
Report a Concern form
.
Back to top