Independent, Trusted, Insured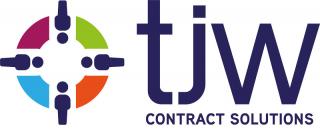 TJW Contract Solutions
With over 15 years in the industry, we are one of the most experienced Umbrella companies in the UK. We currently provide services to Automotive, Engineering, M&E, Public Sector, Rail, Technical and Construction industries (as we also have Gross Payment Status too).
TJW build a truly unique, long lasting client and candidate relationship. We take the time to talk to all our new contractors and explain the whole process. At the core of our growth is our obligation to deliver a market-leading level of service and support, to both our clients and candidates.
With our years of specialist experience in the industry, we offer a HMRC compliant service covering the whole of the UK. It is your contract that determines how you can be paid and we will help you find the right pay structure for you.
We pay Umbrella contractors as well as self employed CIS sub-contractors (if the agency sign a declaration confirming that they do not work under the supervision, direction and control of the end hirer).
TJW Mission Statement
To provide an excellent service to both the client and contractor, making the process an easy one. Our service allows the consultant to trust our abilities to get the job done and leave them free of any payroll queries.
Our clients rest assured that our friendly, proficient staff and are on hand to assist. Our contractors know we remove the stress of tax, payroll and administration and have the assurance that they will be paid on time… every time!!
Our Promise to you……
We aim to answer the phone within three rings.
Fully trained staff to answer all your questions immediately.
Hassle free registration
We respond to all emails within one hour during normal working hours.
Same say payment on receipts of fund from the agency.
SMS text message sent to confirm payment.
Multiple payrolls run every day
The most competitive margin in the business.
So don't delay call us today.
T: 01784 270300
The following registered company numbers confirm the companies that have been considered as part of the Professional Passport compliance review for TJW Contract Solutions
07562791
09711983
Please check the details of the company you are dealing with as we have had instances of companies that have not been reviewed by us using similar names and this has caused confusion. If the company is not listed here then it has not been reviewed and we would ask you to let us know this through our
Report a Concern form
.
Back to top