Independent, Trusted, Insured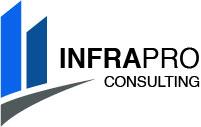 Infrapro Consulting
Through working with such a wide network of freelance professionals Infrapro Umbrella is created to assist our consultants and provide payroll services to UK-based contractors. Our employed umbrella enables each individual to have continuity of employment despite working across multiple temporary contracts. Whilst being your employer we not only facilitate all of your statutory rights and benefits including Statutory Sick Pay, Holiday Pay but also calculate and process your taxes so you don't have to. Other benefits include: 24 hour onboarding, Insurance cover, same day payments, pension scheme, support and guidance.
T: 0191 367 4099
The following registered company numbers confirm the companies that have been considered as part of the Professional Passport compliance review for Infrapro Consulting
13952007
Please check the details of the company you are dealing with as we have had instances of companies that have not been reviewed by us using similar names and this has caused confusion. If the company is not listed here then it has not been reviewed and we would ask you to let us know this through our
Report a Concern form
.
Back to top