Independent, Trusted, Insured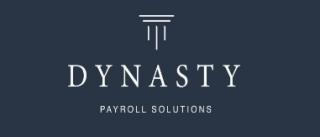 Dynasty Payroll Solutions
Dynasty Payroll Solutions offers a clear and honest umbrella model. We have a
strong belief in always striving to be better. We've built the foundations of this Dynasty on 3 core values that we use in every aspect of our business; Transparency, Integrity and Passion.
Focusing on the small things that often have the biggest impact on contractor satisfaction help us create long lasting relationships with clients and contractors.
If you are interested in registering or setting up a commercial partnership please contact us today.
T: 0204 599 3911
The following registered company numbers confirm the companies that have been considered as part of the Professional Passport compliance review for Dynasty Payroll Solutions
13898615
Please check the details of the company you are dealing with as we have had instances of companies that have not been reviewed by us using similar names and this has caused confusion. If the company is not listed here then it has not been reviewed and we would ask you to let us know this through our
Report a Concern form
.
Back to top