Independent, Trusted, Insured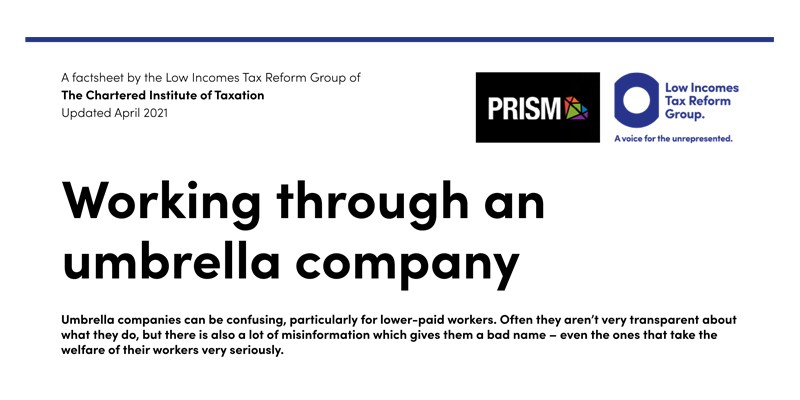 The Low Incomes Tax Reform Group of The Chartered Institute of Taxation and PRISM produce a factsheet designed to help those that have not worked through an umbrella company before understand the key points.
It covers many of the key questions and areas of confusion and as it is independently written and signed off by The Chartered Institue of Taxation you can rely on the information covered.
Professional Passport believes this to be more helpful in its information that the sheet recently produced by HMRC.
You can view the updated document here: