Independent, Trusted, Insured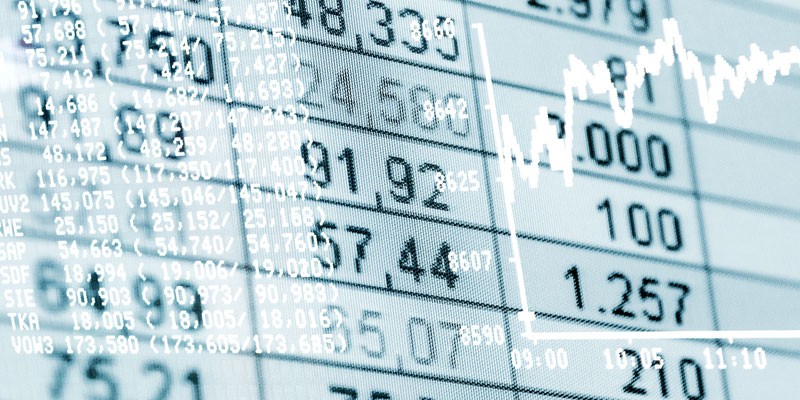 There are more and more workers now operating through umbrella companies as a direct result of the Off-payroll legislation and there has also been a rise in the number of umbrella firms entering the market. It is therefore more important than ever that agencies put robust checks in place so that they know they are working with a compliant provider. If they don't, they could become liable for any debts should non-compliance become apparent.
Professional Passport has designed a four-stage checklist for recruiters to consider when it comes to choosing their umbrella partners.
Four stage checklist:
1. Decide on your agreed umbrella provider list
2. Conduct checks and balances
3. Carry out ongoing management and due diligence
4. Consider other best practice
Decide on your agreed umbrella provider list
Many recruiters now operate both a preferred supplier list and an approved supplier list, so what is the difference?
The preferred supplier list is a shortlist of umbrella companies that would be actively promoted to workers who do not currently have a relationship with an umbrella company or are new to contracting.
The approved supplier list outlines the names of all umbrellas that have met your criteria and you would be happy to engage with, although you do not actively promote them. This list is important as some of the key benefits for a worker operating through an umbrella is their entitlement to employment rights, pension rights and continuity of employment which can assist workers in securing loans and mortgages.
Whilst we know that in some cases, end clients are driving the criteria by which umbrella companies can be selected, it is still important that agencies carry out your own checks to satisfy yourselves that you are engaging with a compliant umbrella. Remember, you are first in line should there be any element of debt transfer.
When it comes to selecting your umbrella list you might consider using one of the recognised accreditation standards available in the market. Whilst these provide a useful reference, it is important to understand that choosing an accredited provider does not abnegate your responsibility to conduct your own due diligence. No accreditation standard is recognised in law and the umbrella sector remains unregulated. Professional Passport is the only compliance standard that has insurance backing. This provides additional protection for recruiters and/or end clients as it covers potential legislative debts arising if Professional Passport has been negligent in its assessment of a provider's compliance.
A review of accredited providers will result in an extensive list of umbrella providers. The list can then be honed to meet your own business requirements which could include:
Companies House Checks
Length of Time Trading
Credit Checks and Rating
Turnover
Balance Sheet Criteria
Having compiled an overall approved supplier list, you could then approach each one and decide on a final list to promote on your preferred supplier listings.
Conduct Checks and Balances
In addition to the aforementioned checks, it would also be advisable to request copies of payslips and pay reports from each umbrella. Having obtained copies at the outset provides a comparator for any future ones you may request. If you are uncertain on what these should look like, or unclear on how an umbrella should present these, the accreditation standards body such as Professional Passport is usually more than happy to assist.
From the umbrella company employment contracts, recruiters can also learn the key terms of engagement for each worker with an insight into an umbrella's approach to pay, holidays, Working Time Regulations, Agency Worker Regulations and the Conduct Regulations. If anything is unclear, the accreditation body should be able to answer any questions and queries.
It is also advisable to obtain copies of the insurances held by the umbrella and check that the specific company that you will be contracting with is named on the certificate. Also, be sure to check the levels of cover to ensure they meet your contractual obligations.
Obtain a copy of a bank statement and check it carefully to ensure the named company exactly matches that of the provider listed on Companies House. When adding companies onto banking systems be alert to any 'could match' message which would signal that further checks should be made.
Nowadays, review and feedback sites are growing in popularity and can provide a useful reference when checking providers, although do not rely solely upon them. The same would be true for contractor forums where issues are often openly discussed.
Conduct ongoing management and due diligence
Once you have established your approved provider list you can then agree on the processes between you and your providers to simply the overall compliance across many pieces of legislation.
Key areas to address include:
Key Information Documents – will the umbrella provide you with your generic template versions to give to candidates when they first register? Will they then provide tailored versions when they engage with you on a specific assignment? How will they keep you updated to ensure you meet the requirements to issue a new document on a material change, for example when a worker auto enrols into the pension?


Conduct Regulations – where a worker is able and willing to opt-out of the regulations how does the umbrella handle this? How will they provide you with the written notice within the required timeframes to ensure you can also provide the required written notice to the client?


Working Time Regulations – how is this handled? Are you also notified of any workers who have remained within the regulations and therefore have constraints on the number of hours they can work?


Agency Worker Regulations – how are you communicating with workers to ensure they have comparable pay and holiday entitlement after the 12-week period?
You could also agree on operational processes and procedures or a code of expected standards with the umbrellas. This could cover:
Operating under a Master Terms Agreement resulting in a simpler notification process of the assignment information.


Service Level Agreements to ensure your workers receive the highest levels of customer service, in line with your own. This could also include standards around areas of Holiday Pay, Margins and costs.


Agreed Operating Principles and Standards covering areas such as your stance on provider office visits to promote their services, incentives to consultants – financial or otherwise.
Within these initial agreements, you should also seek to agree on what information the provider should supply to allow you to meet your ongoing due diligence obligations and how often. By agreeing on this at the outset you are both able to ensure you have the correct terms within your GDPR agreements to allow this to happen. This will cover areas such as:
Copies of payslips and pay reports
RTI checks
Copies of PAYE and VAT account status
Regarding payslip checks, it is often also worth asking the worker for these. We have seen many occasions where workers have stated that they do not receive a payslip. This is a legal requirement and must be provided on or before the worker is paid, so a worker claiming they have not received a payslip can be an indicator that not everything is as it should be. We have also seen situations where non-compliant providers want to control the information sent to agencies, whether directly or through workers, and so produce the payslips on demand. These may not accurately represent the transfers that took place. One way to validate that would be to see the worker's bank statement showing the corresponding credit into their account.
Consider other best practice
Umbrella company cloning has been making the headlines recently. This involves a company with a very similar name being set up in an attempt to assume the identity of the genuine umbrella. We are hearing of instances where these companies are requesting bank account changes whilst posing as the genuine company or engaging workers where the recruitment company believes it is their genuine umbrella. The message is clear – be sure you know who you are dealing with and do not allow any changes to happen before confirming with your genuine umbrella contact.
Many accreditations will not approve a provider who operates certain models and Professional Passport has compiled a list: Check our Standards
You should familiarise yourself with these arrangements and if you receive any intel suggesting one of these models could be in operation you should contact the accreditation body immediately.
In recent months we have also seen attacks by ransomware on umbrella providers causing severe issues for the providers and workers engaged. Seek confirmation of a provider's end-to-end security measures as well as the measures they have in place for disaster recovery in the event of such an attack which will provide some peace of mind.
By implementing the four-stage due diligence checks, recruiters can stand themselves in good stead knowing that they are minimising any risks to themselves and their workers.