Independent, Trusted, Insured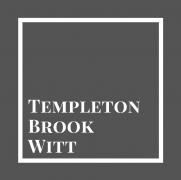 Templeton Brook Witt
Barrister led advisory based in the landmark St. Mary Axe, Templeton Brook Witt provide specialist tax investigations, compliance advisory and employment dispute advice to private clients and corporates.
Tax investigations and tax disputes
Tax investigations can be very onerous, stressful and time consuming. With the increased number of HMRC's information requests and discovery assessments, it pays to have the best advice. We can help you deal with any type of tax investigation through expert advice and specialist representation.
Our team deals with matters ranging from individual tax disputes to large and complex multiple client cases:
Formal and Informal Notices
Compliance Checks
Penalty Notices
Discovery Assessments
Voluntary Disclosures to HMRC
Accelerated Payment Notices (APNs)
Code of Practice 8 – CoP 8 Investigations
Code of Practice 9 – CoP 9 Investigations
Contractor Loan Schemes and the Loan Charge
DOTAS/POTAS Inquiries
PAYE Tax Investigations
IR35 Disputes
VAT Investigations and Inspections
HMRC Unannounced Inspections and Visits
Settlements with HMRC
Time to Pay Arrangements
Statutory Reviews
Forensic Tax Advice
Tax Litigation Advice
Private Client and Corporate Advisory
Regular changes to legislation make tax and compliance a complex area. We aspire to the highest business, professional and ethical standards whilst providing excellent, efficient and timely service with a commercial and solution-based approach. We are adept at working alongside other professional advisors (accountants, solicitors, financial advisors) to help deliver the best solutions to our clients.
Employment Disputes
We possess a wealth of experience in employment disputes, acting for both employers and employees, from internal grievances, contract disputes and furlough claims to pre-litigation settlements and employment tribunal representations.
T: 0207 889 1000
Back to top