Independent, Trusted, Insured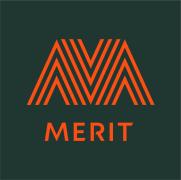 Merit Software
For over 25 years we've powered the UK's temporary recruitment and umbrella payroll.
Our cloud-based umbrella payroll software helps recruitment agencies and umbrella companies, from start-ups to multi-branch corporates, compete in this ever-changing, highly regulated landscape.
How? With back office software, service, and support that's highly reliable, extremely flexible, and designed to meet whatever current or future challenges you face – be they legislative, operational or market-driven.
We work to ensure you fulfil your compliance obligations, maintain the trust of your workers and customers, and free up your resources to focus on more valuable work.
Best of all, we're the most secure option on the market. Whether it's hosted in the cloud, or on your premises, your data is always in your hands.
Yes, our flexible software performs brilliantly. Yes, the service we provide is up there with the best. And yes, our customer support team is equally admired for its friendly, responsive, 'get it sorted' attitude.
But the real difference between us and our peers is something less tangible.
It's our partnership approach to helping you solve your challenges and achieve your ambitions. It's our commitment to collaboration and finding the right answers, together.
And it's our straightforward way of doing business – when you're happy, we're happy. Job done.
T: 01646 603200