Professional Passport working to raise the standards

See our list of audited contractor umbrella and accountancy service providers
Overview
Professional Passport is a completely independent organisation and as such is able to accurately assess any offerings without any commercial pressures.
We would like to make it clear that we do not receive any commissions from providers where you select to use their services.
Professional Passport does not favour any particular operating structure over another and believes that contractors should choose the right operating structure for them based on their personal circumstances.
Professional Passport only audits Umbrella, CIS and Accountancy Service solutions for contractors working in the UK. Some providers offer additional solutions including services for contractors working overseas, these services are not currently audited by Professional Passport.
Contractors can take reassurance from the fact that Professional Passport can also be liable under the debt transfer rules. This fact ensures that we always operate to the highest standard and will only deal with providers that we believe to be compliant; and just to reiterate we do not take any commissions from providers where you select to use their services.
Select a provider
There are several kinds of provider on offer here. Please choose your desired provider's specialisation from the dropdown below.
Our approved providers are:
PROVIDER SYNOPSIS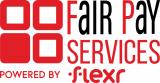 Fair Pay Services
Fair Pay Services is one of the lowest cost PAYE Umbrella solutions in the market including an unbeatable Employee Benefits package and Personal Accident Insurance for all of our contractors.
We deliver a traditional PAYE Umbrella employment solution for contractors and an outsourced employment management service for their agencies and companies. Contractors are fully employed on a contract of employment, which provides continuity and stability through any series of assignments as well as full employment rights and dedicated HR support. All income is paid as employment income and PAYE and NICs are deducted at source.
Online portals and a sophisticated suite of processing technologies ensure that contractors, agencies and companies can easily submit timesheet data with invoicing and payroll processed daily. Automation and an international infrastructure deliver all this at a fraction of the cost of a traditional Umbrella.
> Email: Fair Pay Services
> T: 0333 311 0633 (opt 3)